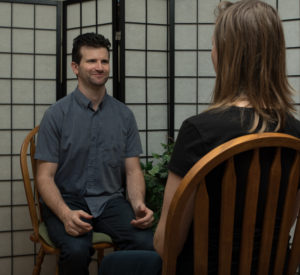 I learned the most important lesson of my life at age 12: that I could change myself to become better. Up until then I had no friends, and was actively hated and outcast everywhere I went. I thought I was just bad, dumb, and broken. Then one day in my 7th grade English class, a popular girl decided to take me under her wing and teach me how to "be cool". I discovered that I could take and implement feedback from others to become more of the person I want to be.
We all have blind spots. Things in our life we can't see. We all have talents or skills we take for granted that could be better used with some intention. I've found this is especially true for people with Autism. Our blindspots and our talents can be massive, and with a small amount of guidance we can blossom quickly.
After that middle school discovery, I continued to seek out every growth opportunity I could find. I studied Dialectical Behavioral Therepy, Nonviolent Communication, Mindfulness Practice of Thich Nhat Hanh, dating coaching with David Wygant, and the Landmark Forum. I became a men's work facilitator with the ManKind Project, a sponsor in my 12-Step Program, and a body awareness certified Coach with OneTaste. I have over 1000 hours coaching, teaching, and facilitating, and I love to connect with other Aspies and help them grow.
Let me help you:
Strengthen your communication skills and relationships
Learn tools to manage your anxiety and improve your focus
Improve your dating and sex life
Use your Aspie gifts to help you succeed in your career
Find your vision, mission, and higher calling
Connect to your body and use your sensetivity as a super power
Love yourself, and embrace your autism as a gift
I am not a therapist. Therapists are medical professionals, they help people heal from wounds. I am super grateful to all the therapists I've had and I highly recommend their healing work. I am a coach. I help you build your muscles to play better in the game. My job isn't to make you more comfortable, it's to intuitionally push your comfort zones so you can grow and progress.
Coaching is not meant to be permanent. Much like one might hire a coach to help them train for a marathon, you could work with me for a short period of time to master specific aspects of your life.
It works differently for every person. So it starts with a free consultation where I can learn more about your strengths and growth areas and help you determine your right next steps.
I love meeting other Aspies and Aspie-supporters, please complete the form below.
Sincerely,